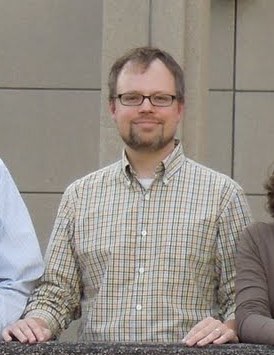 Kyle S. MacLea, Ph.D.
Current position:
•Assistant Professor of Biological Sciences and Biotechnology, University of New Hampshire at Manchester, 2014-
Previous positions:
•Visiting Assistant Professor of Biology, Linfield College, 2012-2014
•Postdoctoral fellowships/Instructor,Colorado State University, Biology and Biochemistry & Molecular Biology, 2009-2012

•Assistant Professor of Biology (visiting), Franklin College, 2008-2009

•Postdoctoral fellowship, University of Delaware, 2007-2008

•Postdoctoral fellowship, Michigan State University, 2007

•Research Associate (Geneticist), USDA-Agricultural Research Service, Avian Disease and Oncology Laboratory, 2004-2007

•Postdoctoral fellowship, University of Pennsylvania,2003-2004
•Ph.D., Dartmouth College, 1997-2003
•A.B., Cornell University, 1993-1997
Academic work:

Scientific memberships:
American Society for Microbiology (ASM), 2014-present
Genome Consortium for Active Teaching, 2010—Present, 

GCAT-SEEKquence (Undergraduate next generation sequencing initiative), 2011—Present.
Council on Undergraduate Research, 2010—Present
Society for Integrative and Comparative Biology (SICB), 2012-2015
The Crustacean Society, 2012-2014
Although I have moved around the country while my wife Holly was completing her training as a veterinary cardiologist, I always found interesting science to explore.  I am happy to use these diverse experiences to teach students!
In graduate school, I studied a human enzyme, DNase II.  After that, I've spent longer or shorter times studying cardiovascular proteomics, tumor-causing viruses in chickens, rodent viruses, fruitfly development, crustacean limb regeneration and molting, and finally, prions in yeast.  Most recently, I've been developing a new area of research:  microbial genomics.
It's been an exciting journey and it has given me the opportunity to really broaden my experience in teaching and research.  Now at UNH-Manchester the future is wide open—who knows where the science will take us next!